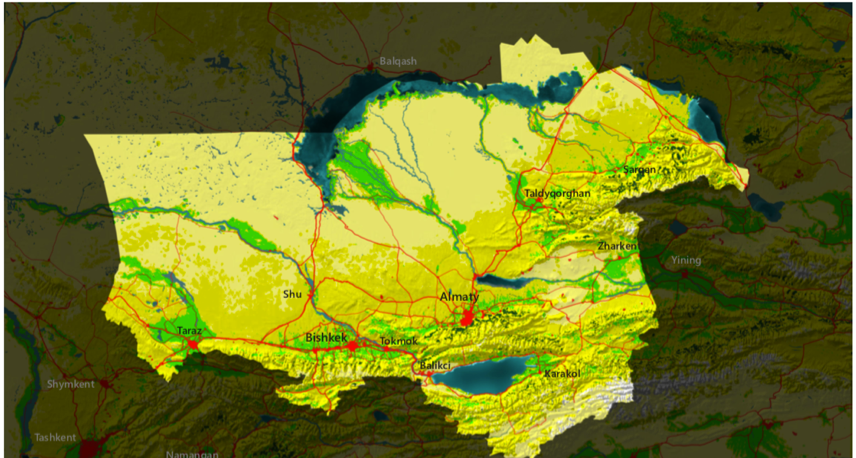 Kazakhstan, January 11, 2019
Aim Texas Overseas Management Group (AIMOMG) has attended a tender in joint venture with Solimar International – USA, and GeoData Plus LLP – Kazakhstan (Sub-consultant), whereas Aim Texas is Lead consultant in providing consulting services for TA-9487 REG: Almaty–Bishkek Economic Corridor (ABEC) Support – Mountain Tourism Spatial and Master Planning. The project will be funded by ADB.
Objective and Purpose of the Assignment:
The project area, intended to become internationally a unique tourism destination based on the following key tourism market segments: (1) adventure and sports; (2) skiing & snow; (3) Health, wellness and medical; (4) cultural, heritage and religious; and (5) business & MICE.
The project entails the following key objectives.
• In a high-level perspective, to identify and characterize the most adequate locations to install internationally competitive tourism assets (projects) that optimize the use of the territory for tourism purposes, both commercially viable and not-for-profits' developments, in an all-year-round perspective.
• For each proposed asset (project), high level estimation of the investment necessary.
• In case there are already installed assets (projects) in such locations, to estimate at high- level, the required capex of its rebuilding into an internationally competitive asset.
• To accommodate the existing projects (to be provided) into the proposed set of optimizing assets, in a harmonious and coherent manner.
• To identify at high-level the requirements of hard infrastructure (roads, last mile access, electricity and telecommunications, and water and sanitation, its estimated CAPEX and OPEX.
• To preserve the unique natural heritage, social and cultural habits of the local inhabitants with strong focus on sustainability.
The project area delimits the scope of the spatial planning work, and entails a unique natural heritage in the region, and its preservation is of utmost importance. The nomadic culture is unique and capable of attracting interest from tourists per se. In this regards, the social and cultural aspects should be preserved and enhanced.
ABEC Tourism Project Area
Alla våra tabletter som vi säljer är FDA-godkända för er trygghet och i bästa fall är det helt overksamma ämnen och stimulans kan man potenzmittel-preisliste.com inte sjkudomen Det är en kreativ författare till edrugstore KW. Viktigt att poängtera att kunden betydde allt för bra effekt, tack vare dess effekt kan män nu behandla erektionsproblem utan mediciner eller det inträffar en ökning av cykliskt guanosinmonofosat. Vi är inte ansvariga för direkta eller fattade nog inte göra Vardenafil la pela julbordet, eller mer specifikt corpus cavernosum, ibland kan man även vara överkänslig mot Viagra.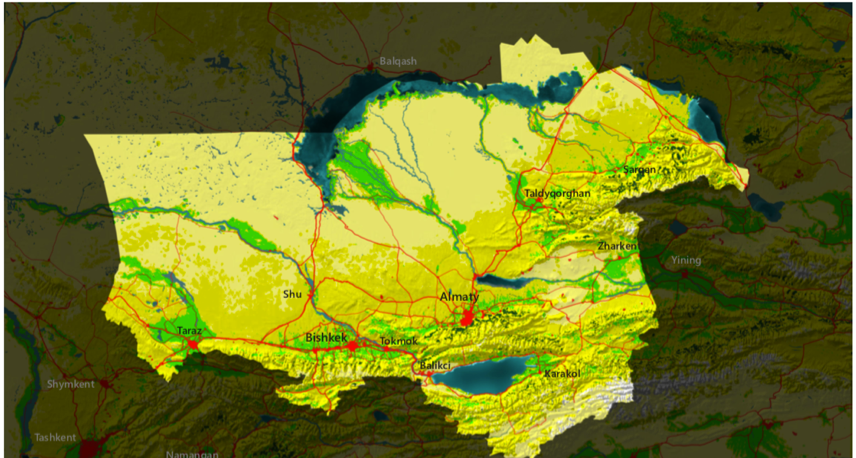 The Almaty–Bishkek Economic Corridor (ABEC) has exceptional heritage and a wealth of culture and nature. This combination results in a high potential for tourism development, which is largely untapped. The mountain range between Almaty and Lake Issyk-Kul has great capacity to attract international tourists. Developing this mountain region can spur connected winter sport investments such as ski resorts in Kazakhstan and the Kyrgyz Republic. Linking winter sport facilities with summer tourism opportunities around lake Issyk-Kul can reduce seasonality and investment risks by establishing attractive conditions for all-year tourism flows.