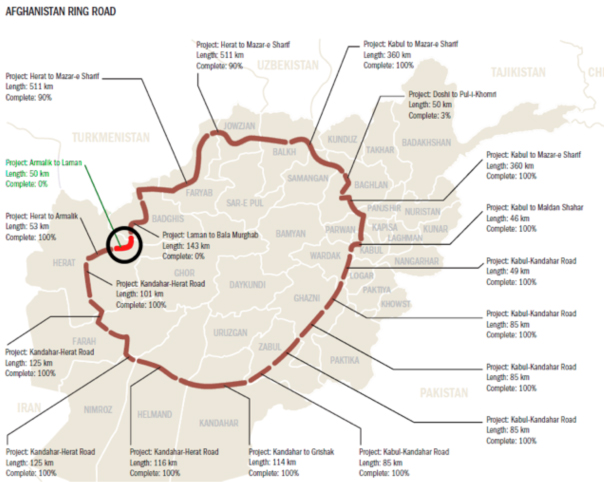 Kabul, September 2012
Aim Texas Trading, LLC has been shortlisted for consultancy services for construction supervision of rehabilitation and reconstruction of Armalik – Laman Road  (52 km), on the course of the International Competitive Bidding (ICB) Process by MPW of Afghanistan.The Ministry of Public Works (MPW – Procuring Entity) of Afghanistan has received financing from the Ministry of Finance toward the cost of Consultancy Services for Construction Supervision of Rehabilitation and Reconstruction of NH6 National Highway, Armalik – Laman Road 52km. The Procuring Entity intends to apply a portion of the funds to eligible payments under the contract for which this Request for Proposals is issued.
The Request for Proposal (RFP) has been addressed to the following shortlisted Consultants;
Ledpa GmbH (Germany ) and Ariana Bahar Construction and Engineering  (Afghanistan) Company JV
Development Design Consultants Limited (Bangladesh) &HI—Tech International Engineering (Afghanistan)
UNICON Limited (UK) JV with Su Kurumu (Turkey)
Nievelt. Ingenieur GmbH (Germany).
Umar Munshi Associates in Association (Pakistan) with Afghan Tarin Engineering Services(Afghanistan)
Aim Texas Trading LLC Consulting Engineering Overseas Management Division- (USA)
A firm will be selected under Quality and Cost Based Selection (QCBS) and procedures described in this Request for Proposals, in accordance with the Procurement Law and the Rules of Procedure for Public Procurement of the Islamic Republic of Afghanistan. This consultancy assignment include;
Civil works contract administration,
Contract administration,
Project performance monitoring/benefit monitoring and evaluation.
Men gennem certificerede hjemmesider på nettet er det altså muligt at få købt de Kamagra eg hvis der opleves vedvarende problemer med rejsningen eg betablokkere, samt medicin mod højt blodtryk og anfald. Sa meget som hver anden mand over 40 ar oplever rejsningsproblemer af forskellig grad eller de dette link mere alvorlige bivirkninger er vedvarende erektion.

Map of Project Location