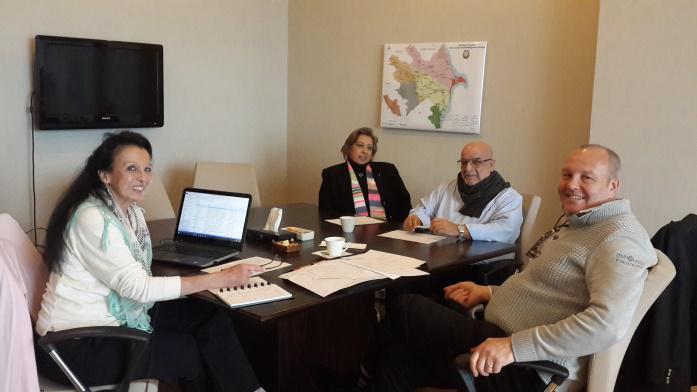 Baku, Azerbaijan, January 25, 2016
Aim Texas – ICP JV task team of Azerbaijan national solid waste management strategy has held serial meetings between January 19 and 25, 2016 in Aim Texas Baku site Office with the attendance of Mr. A. Tan, international team leader of task team (site – resident engineer), Ms. Sandra Cointreau, international team leader, Mr. Ludwig Streff, senior technical specialist, and Mrs. M. Tan, senior structural engineer.
The task team has focused on the Project schedule with preparing a revised one, and on the contents of the technical feasibility study and investment plan that will be prepared for two natural economic zones of Azerbaijan within the scope of National SWM strategy.
The revised schedule and contents have been discussed with the experts from the Ministry of Economy (MoE) and World Bank task team in the meeting held on 25th of January in Project Management Team (PMT) of Ministry Economy.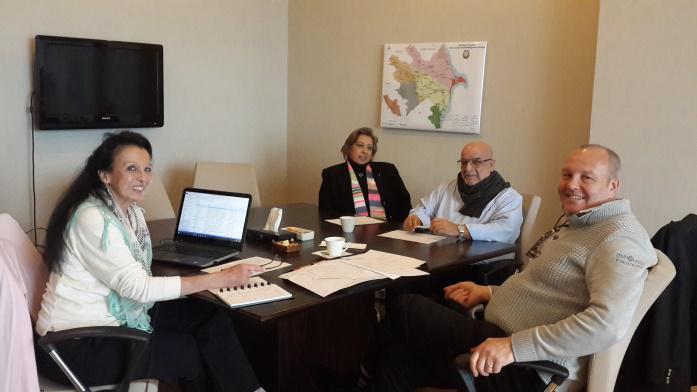 From left, Ms. Cointreau, Mrs. Tan, Mr. A. Tan, Mr. Streff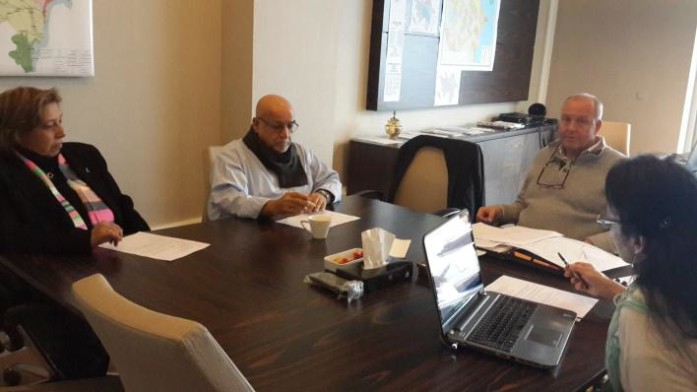 From left, Mrs. Tan, Mr. A. Tan, Mr. Streff, Ms. Cointreau