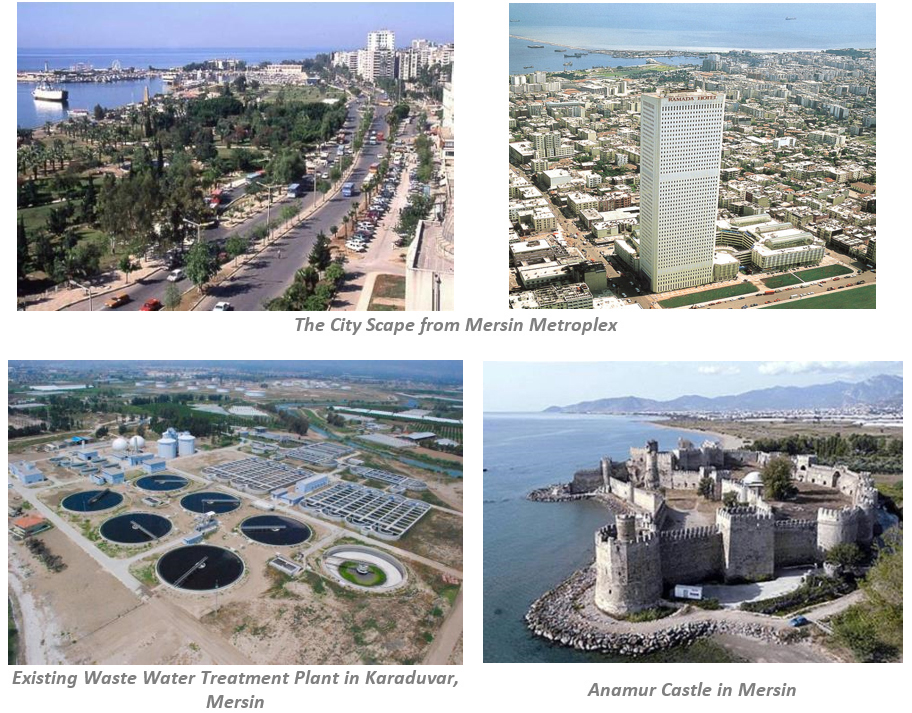 Mersin, Turkey, January, 2013
The Turkey Representation of the Company has attended the consultancy tender in January 18, 2013 for the Engineering, Procurement, and Construction Supervision Consultancy Services for Mezitli Waste Water Treatment Plant with the project number 43170.
The European Bank for reconstruction and Development (EBRD) will finance the construction of the Mezitli Wastewater Treatment Plant. The beneficiary for the assignment will be MESKI which will delegate the management of the Project to a Project Implementation Unit ("PIU").
The Province of Mersin is located on the Mediterranean coast of Turkey. It has a population of approximately 844,000 inhabitants and is composed of Mersin Metropolitan Municipality and four district municipalities: Mezitli, Yenisehir, Toroslar, and Akdeniz. The Mersin Water and Sewage Administration (the "MESKI") is a public organization owned by Mersin Metropolitan Municipality, responsible for water supply and wastewater services.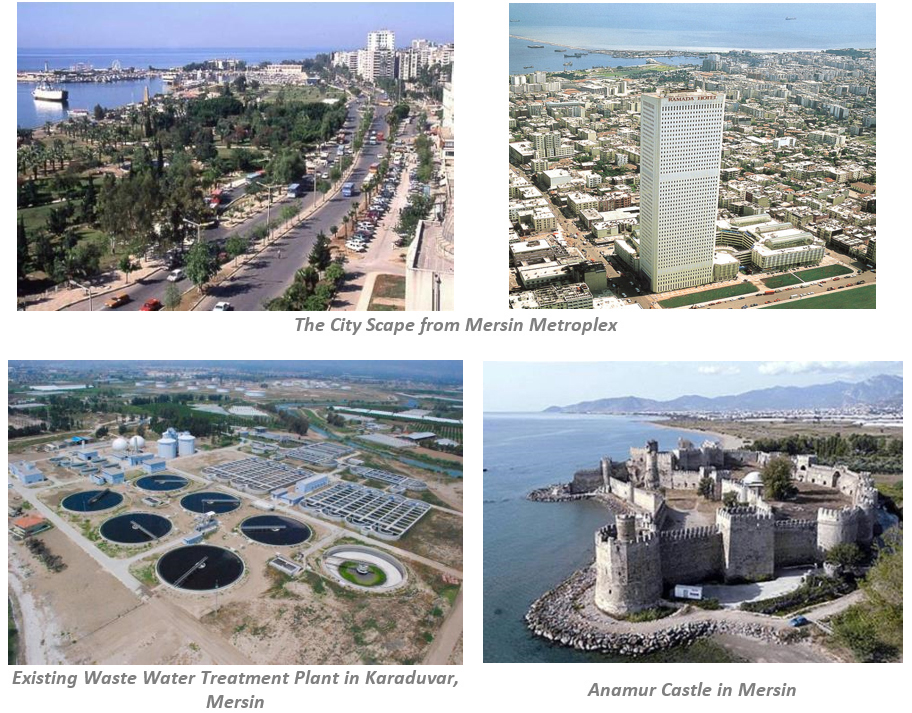 In 2005 a Feasibility Study was prepared for two wastewater treatment plants to serve the City. In 2010, the Karaduvar Wastewater Treatment Plant was completed in the eastern suburbs to serve the bulk of the City. A smaller wastewater treatment plant was supposed to be built in parallel at Mezitli for the western parts of the City, but was delayed due to problems with land acquisition.
The design capacity of the new wastewater treatment plant (WWTP) planned to be constructed under the project does not exceed the 150,000 p.e. threshold for A-category projects in EBRD Environmental and Social Policy.
As of 2011 a site has been acquired at Mezitli and MESKİ has approached the European Bank for Reconstruction and Development ("EBRD" or the "Bank") to help prepare and finance the Mezitli Wastewater Treatment Plant (the "Project"). The contracting and construction will follow the same principles as the Karaduvar plant. Firstly, engineering and construction supervision consultancy services will be procured. These engineering/supervision consultants will then procure and supervise a contractor responsible for building the Mezitli plant and operating it in a satisfactory manner for a period of at least five years.