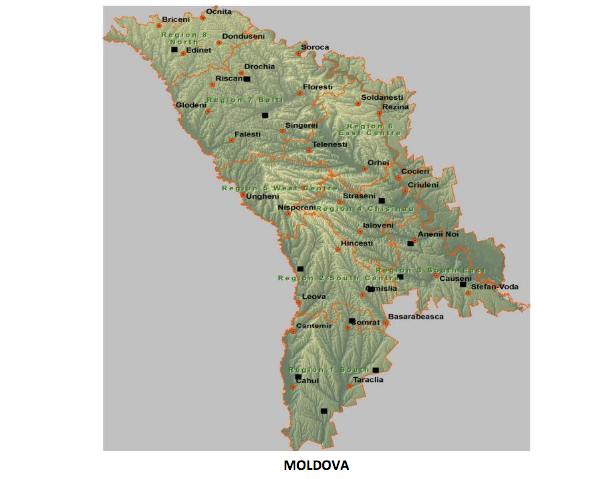 Luxembourg, August 26, 2015
Aim Texas Overseas Management Group has attended to the Consultancy Services tender for the Project "Luxembourg-Luxembourg: EIB – Preparation of solid waste management projects in three regions in Moldova" in consortium with Enviroplan SA, Greece, Louis Berger France, Bipro GmbH, Germany, and HPC AG, Germany.
The overall objective of the project is to improve the standards of current solid waste services and facilities in Moldova, and increase the operational efficiency and environmental compliance – with respect to the EU Directives and Standards – in the three target regions Chisinau; East Centre; and Balti. The purpose of this TA operation is to prepare bankable and viable solid waste management investment projects in the three regions enabling reduced environmental and health impact from solid waste management; increased recycling and recovery from the waste stream; and increased efficiency in service provision.

The specific results to be achieved through this TA operation include the preparation of three comprehensive feasibility studies for solid waste management projects in the three target regions. The projects will comprise the investments required and appropriate for the first three years of development, but should also outline investments for the rest of the 20 year planning period. The studies will comprise, among others, baseline studies, demand analyses, options analyses, conceptual designs and cost estimates, financial and economic analyses, environmental and social impact assessments, and procurement and implementation plans.
This TA operation will also comprise components aimed at supporting the implementation of regional waste management projects prepared by other entities in five other regions in Moldova.
The TA team is expected to include, but not limited to, experts in solid waste, landfill and waste treatment, waste collection and recycling, waste economic and institutional affairs, environmental and social impact assessment.