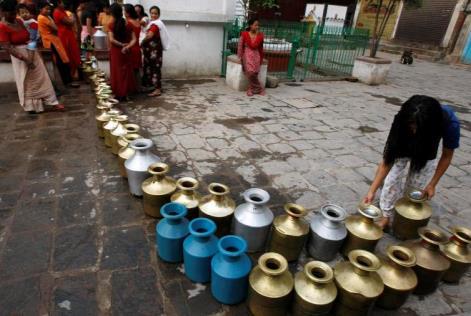 Katmandu, Nepal, June 30, 2015
The Aim Texas Overseas Managemnet Group has attended to the tender for consultancy services for Kathmandu Valley Water Supply Improvement Project as the Design, Supervision and Management Consultant (DSC) in accordance with the Quality- and Cost- Based Selection (QCBS) procedure set out in ADB's Guidelines on the Use of Consultants (2013, as amended from time to time) to provide the following services:
construction management of all packages under the project;

detailed survey, design, tender documents preparation and procurement support for future works required for Melamchi Phase 2 and not covered under current financing the Bulk Distribution System (BDS) including the storage reservoirs;

Distribution Network Improvement (DNI) packages;

Undertake studies and analysis to update the overall water supply (and wastewater) investment plan for the Kathmandu Valley( CIAMP);

project management, performance monitoring and administration support to the PID/KVWSIP to successfully implement and monitor the project; and

Support to PID/KVWSIP-AF to implement the gender equality and social inclusion (GESI) action plan and the community awareness and participation plan (CAPP).
The Government of Nepal (GON) has received a loan from  Asian Development Bank (ADB) towards the cost of Kathmandu  Valley Water Supply Improvement  Project (Additional  Financing) (KVWSIP-AF). The proposed Kathmandu Valley Water Supply Improvement  Project (Additional Financing).  Project will support the ongoing efforts of  the  Government of Nepal towards improving the  water supply service in Kathmandu Valley.
The Project will invest in development of  Bulk Distribution System,  Distribution Network Improvement , Service Reservoirs,  Rehabilitation and Improvement of Treatment Facilities. The resultant synergy of the proposed project is expected to lead to increased efficiencies, greater improvement in  service delivery and higher impact on health & hygiene  outcomes; and quality of life of people living in Kathmandu  Valley. The Government of Nepal and Asian Development Bank  have agreed to utilize a part of the loan proceeds for the  project related activities. Further a part of the proposed  loan proceeds will be used to finance DESIGN, SUPERVISION  AND MANAGEMENT CONSULTANT (DSC05) for the design,  supervision & management support for implementation of  urban water sector.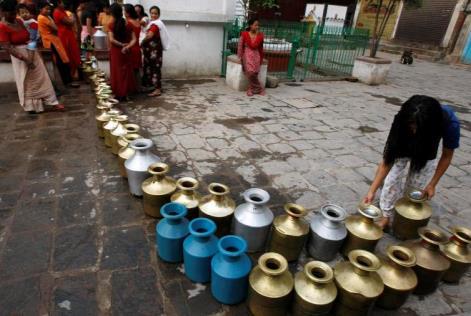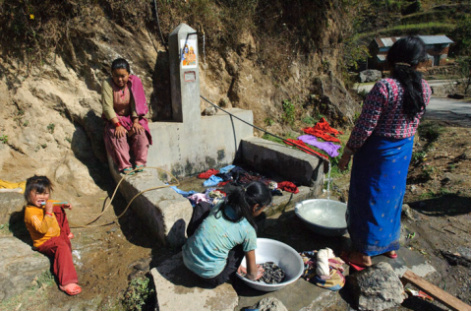 Water Supply in Rural Community in Nepal