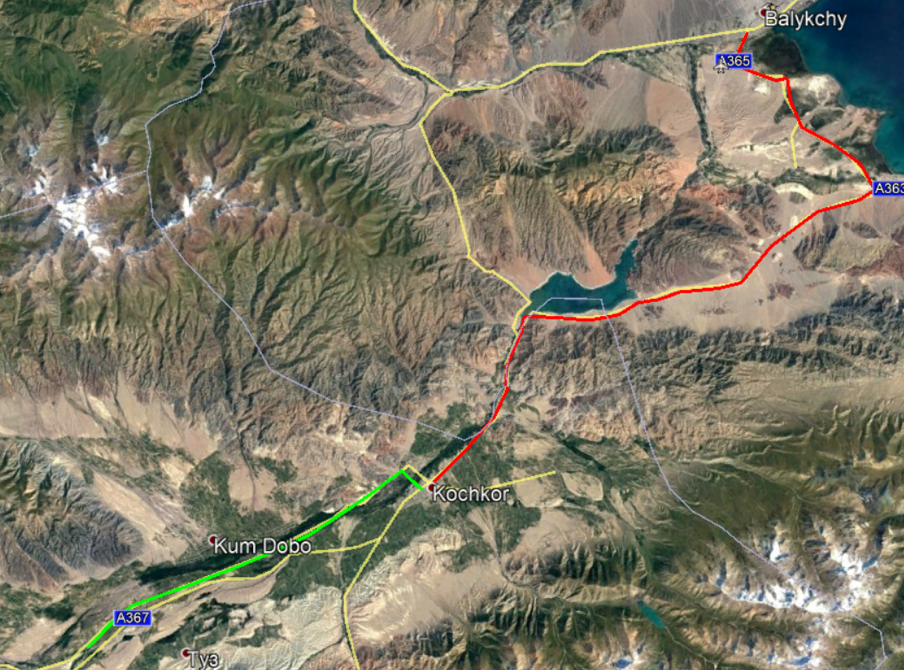 ADB, Kyrgyzstan, January 24, 2019
Aim Texas Overseas Management Group (AIMOMG) has attended a tender in joint venture with SAMAN Corporation (Korea) in providing Consulting Services for for Construction Supervision (GRANT-0621 KGZ, 48401-008 CAREC Corridors 1 and 3 Connector Road Project – Phase 2).
Objective and Purpose of the Assignment:
• The Consultant, to be designated as the 'Engineer' for the civil works Contract(s) as defined in the FIDIC General Conditions of Contract, will assist the Ministry of Transport and Roads (MOTR) of the Kyrgyz Republic, the Executing Agency (EA) for the Project and the Employer for the civil works Contracts, in reviewing and approving the Contractor's working drawings, supervising the civil rehabilitation works and monitoring the maintenance services for the road section(s). Also ensuring compliance with road safety standards, environmental protection measures, and social safeguards.
The overall project corridor will connect two major CAREC regional corridors by rehabilitating a crucial connector road, part of the North-South Alternate Corridor, a priority in the National Sustainable Development Strategy. It will improve connectivity and mobility in the country and link the economic underprivileged regions with the economic hubs, as well as strengthen road maintenance practices and institutional capacity.
The assignment is related to the the following road sections:
LOT Limits Chainage ADT Range Length
Start End km
Lot 1 Balykchy – Kochkor 0+000 43+000 563 43
Lot 2 Kochkor – Epkin 62+400 89+500 1,498 27.1
Total Length 70.1
The works and services to be provided under the proposed Contract by the appointed civil works Contractor(s) consist of two major parts:
• Part A – Rehabilitation works with an estimated Contract duration of 2 years with a 36- month DNP;
• Part B – Performance Based Maintenance [PBM] of the rehabilitated road(s) for an overall Contract period of 5 years. As indicated above, the PBM and DNP periods will commence at the same time and run concurrently for the first three years.
The civil works Contract(s) will be based upon the FIDIC MDB Harmonized General Conditions of Contract, 2010 edition ("the Pink Book") with modifications in order to accommodate the Performance Based Maintenance (PBM) services, to be provided by the same appointed Contractor(s).
Project Area
Current Road from Balykchy to Epkin